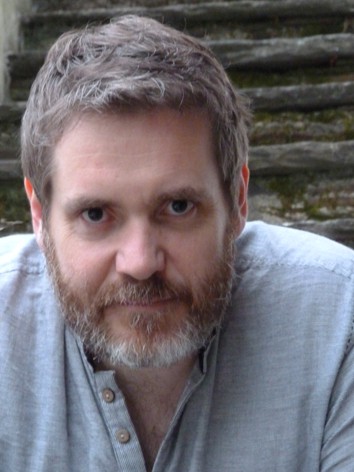 Jorge Coira is a director, scriptwriter and editor from Galicia (Spain).
He studied in different workshops, seminars and workshops on film direction and screenplay. Among them are some prominent figure as Michael Radford, Victor Erice, Robert Lovenheim, Mariano Barroso and Allan Starski.
His professional background includes video, tv and film. He directed some TV series such as Terra de Miranda, As Leis de Celavella, R.I.S., Padre Casares, El Comisario, Pelotas and Sé quién eres. He has also directed documentaries as Chunda Chunda, Vida nas Mareas, Días de Reparto, Torre de Breoghàn and From the Land to the Table (premiered in the MoMA, New York).
He has been recognized for his work as a director and as an editor, both for television and film, with several awards including the Goya Award for the editing of Dani de la Torres's Retribution.
As a director he has worked in two short films awarded at several festivals, Mofa e befa en gran liquidación and O matachín; the TV movie Entre Bateas (2002) and his first feature film produced in 2004, The Year of the Slacker.
His latest film, 18 meals, has been selected in over 30 international festivals and released at theatres in countries from Europe, America and Asia. It has also received awards for Best Director at the Taormina International Film Festival, the Special Jury Award and Audience Award at the OUFF, the Jury Award and Audience Award at the Tenerife International Film Festival, and the Special Jury Award in the Annecy Biennale.
He has recently premiered his latest work as a director: the TV show Hierro, distributed by Banijay and produced by MOVISTAR+, Arte France, Portocabo and Atlantique., which won the Best Project Award on the first edition of the Berlinale Series Days.
---