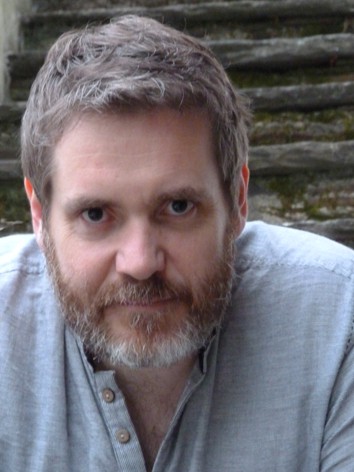 Jorge Coira, born in Rábade (Lugo), started his professional career by the end of the 90s.
His formation, mainly self-taught, was complemented with the assistance to workshops by professors like Michael Radford, Víctor Erice, Allan Starski, Béatrice Caufman, Robert Lovenheim, Isaki Lacuesta, Víctor Duplá and Mariano Barroso, besides taking part in the first edition of the Berlinale Talent Campus.
His experience includes cinema, television, vídeocreation and theater.
As for cinema, after his first short films –Mofa e Befa en Gran liquidación and O matachín (The slaughterman) among others-, he shot in 2004 his first feature film: The year of the slacker.
His next film, 18 meals-released in Spain by the end of 2010-, has received numerous prizes, being selected in more than 30 international festivals, and released in theaters in more than 10 countries all over the world.
For television, he has directed the tv-movie Smugglers, and several TV series, such as Land of Miranda, Law of Celavella, Father Casares, The comissioner, Balls and, recently, Luci (one of the first Spanish TV  series ever sold for its american version).
He has also worked on documentaries such as ¿Qué culpa tiene el tomate? (From the land to the table) (premiered in the MoMA in New York in 2009) among others.
On 2016, he won the Goya Award for Best Film Editing, for his work in Dani de la Torre's feature film Retribution.